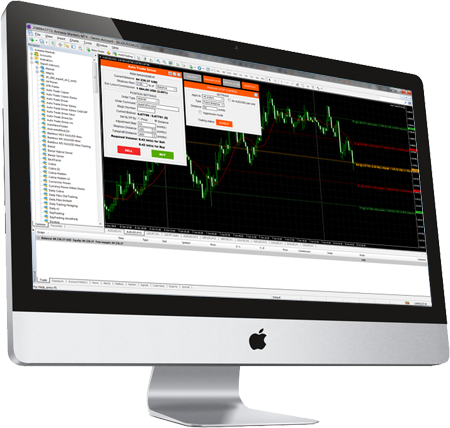 Automated Forex Trading Tools
Our tools are developed base on MetaTrader platform, the most popular trading platform in the forex industry. They are very easy and convenient to use, while bring you a lot of benefits with advanced trading features.
Trading automated:It saves your time and effort while increase accuracy and confident as well as eliminate negative emotion.
Trading professional: Your trading will be more professional with outstanding trading features compared to native trading platform.
Target on traders' needs: We understand what traders need and make our softwares to fit that with best quality.
Friendly design and usage: Every settings is controlled right on the panel with clear instruction, it's even easy for newbie.